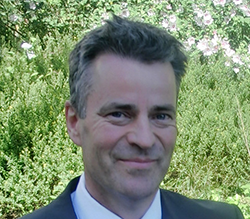 Jon Lars Syversen - Cand.psychol from the University of Oslo. He has 20 years of international experience in training and recruitment, from the aviation industry as well as the maritime. His core competence is in personal assessments and leadership development, in high-risk organizations and in general.
Mobile (+47) 906 96 004
E-mail: jls@human-factors.no
Catrine Olsen is WEB-designer and responsible for information in Explore Arcadia. She has broad experience within internal communication and information as well as Human Resources in both American and Scandinavian organizations. Catrine has worked in team based projects across organizational structure and national boundaries. She has taken social responsibility in various organizations through arranging company events as well as experienced management of workplace activities such as staff sports clubs.
Catrine has for the last four years worked with administration and information in a consultancy and event company being responsible for information design and visual communication.

Mobile (+47) 91 88 03 06
E-mail: catrine@explorearcadia.com

HR Wattum AS / Company Number 895 998 192 / +47 9900 2253 / knut.wattum@hr-business-partner.no