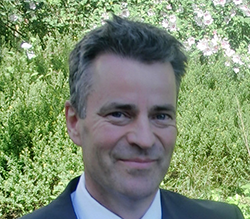 Arbeidsmiljøundersøkelser
*Denne siden er kun tilgjengelig på engelsk.
We design and deliver working environment surveys for customers based on Company values and internal Company policies.
The surveys are set up with descriptive data reflecting the customer's functional organisation and design.
Survey items are formulated and comprised into variables measuring the working climate.
Open ended questions can also be included to provide qualitative data.
The following are examples of variables included in our working environment survey:
SATISFACTION & WELLBEING:
Variable referring to general wellbeing and work satisfaction, including conflict management and any tendencies of harassment.
WORK PROCESSES:
Variable referring to personal influence and practical conditions affecting efficient work processes.
COMPETENCE APPRECIATION:
Variable referring to competence utilization and development, including innovation.
INFORMATION FLOW:
Variable referring to how information is flowing within and between units in the organization, as well as the feeling of being generally well informed.
LEADERSHIP:
Variable referring satisfaction with leadership practices of own nearest leader.
HSE:
Variable referring to safety in operations and work environment, including practices regarding challenges and threats to safety and wellbeing in the company.
HR-POLICY:
Variable referring to adherence to company values, appreciation of individuals and diversity, including absence of discrimination and prejudices.
ETHICS AND VALUES:
Variable referring to adherence to ethical standards, including personal integrity and practices in all business processes.
Norm data based on respondents from technical companies can be provided for specific items included in the variables on leadership, satisfaction & wellbeing, and work processes.
HR Wattum AS / Organisasjonsnummer 895 998 192 / +47 9900 2253 / knut.wattum@hr-business-partner.no